With all the advancement in today's world, it is unbelievable that issues of basic menstrual health for women and girls are in constant debate. Interestingly, this cuts across all societies irrespective of social class, race, culture and development.
Menstrual Hygiene Day 2022 theme "Making menstruation a normal fact of life by 2030", with the overall goal to build a world where no one is held back because they menstruate by 2030 is therefore timely.
Championed by the Youth Bridge Builders Health Alliance, youth volunteers of Youth Bridge Foundation Zambia (YBF) and under the leadership of Mrs. Mercy Mbewe the Country Director, YBF embarked on an outreach to add to efforts ensuring that young women and girls have access to sanitary products and are taught how to stay healthy during that time of the month.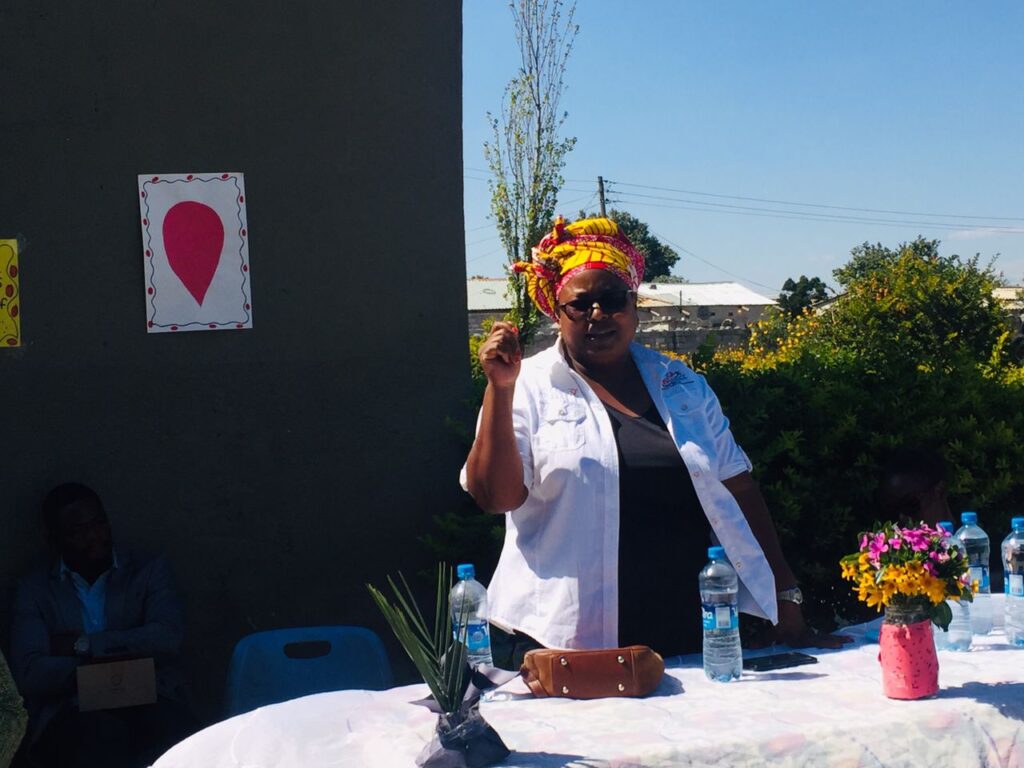 The event under the Foundation's RED FLOWER ZAMBIA campaign, happened on 27th and 30th May 2022, at two community schools in Lusaka namely Legacy Academy Southwest Secondary School and Asher Jewel Community school, with lessons on menstrual hygiene and donation of sanitary products.
In her submission, the Country Director charged the girls to maintain personal hygiene not only when they are menstruating but before, and after that period.
One of the volunteers Ms. Natasha Bweupe, a student at the Levy Mwanawasa University speaking on what menstruation is all about taught the girls how to use sanitary products and properly dispose them.
While Menstrual Day Is celebrated on 28th of May every year, it is important to note that the monthly flow continues, and so must our efforts. Join the train, let's continue to increase opportunities for the millions of women and girls against stigmatization, exclusion and discriminations.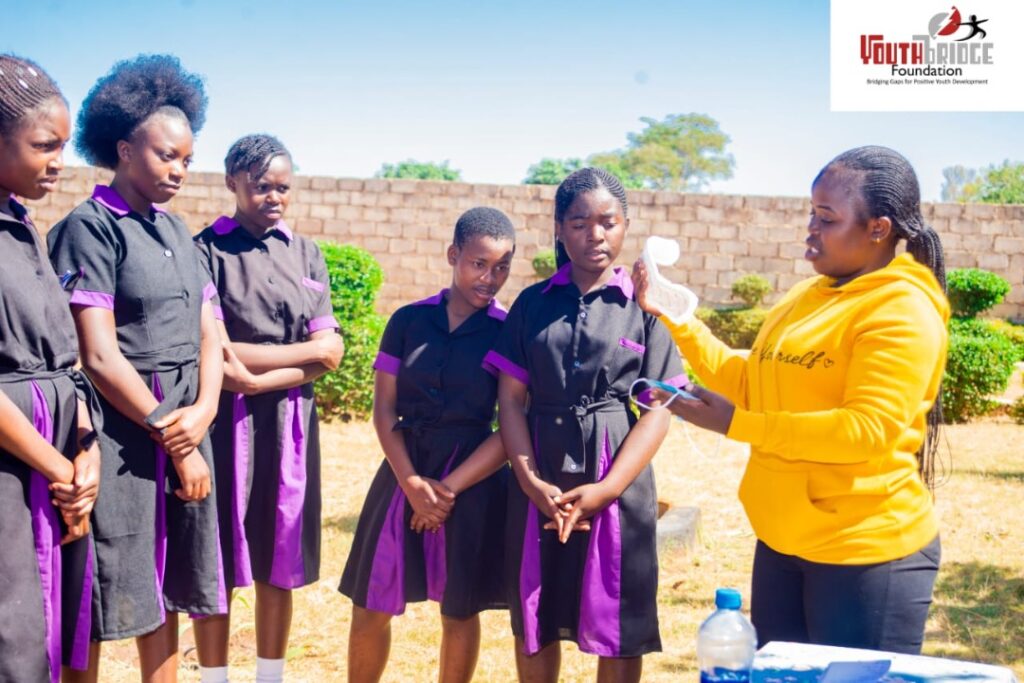 About Red Flower Zambia Campaign
Instituted in 2021, the Red Flower Zambia campaign is a YBF initiative to empower young women and girls to work towards their goals whether or not in their menstruation period, to ensure that this natural phenomenon will not become a blockage for them in education, earning an income and equally participating in everyday life. The first outreach of the campaign was a donation of reusable sanitary towels for female inmates at Mukobeko Maximum Prison.